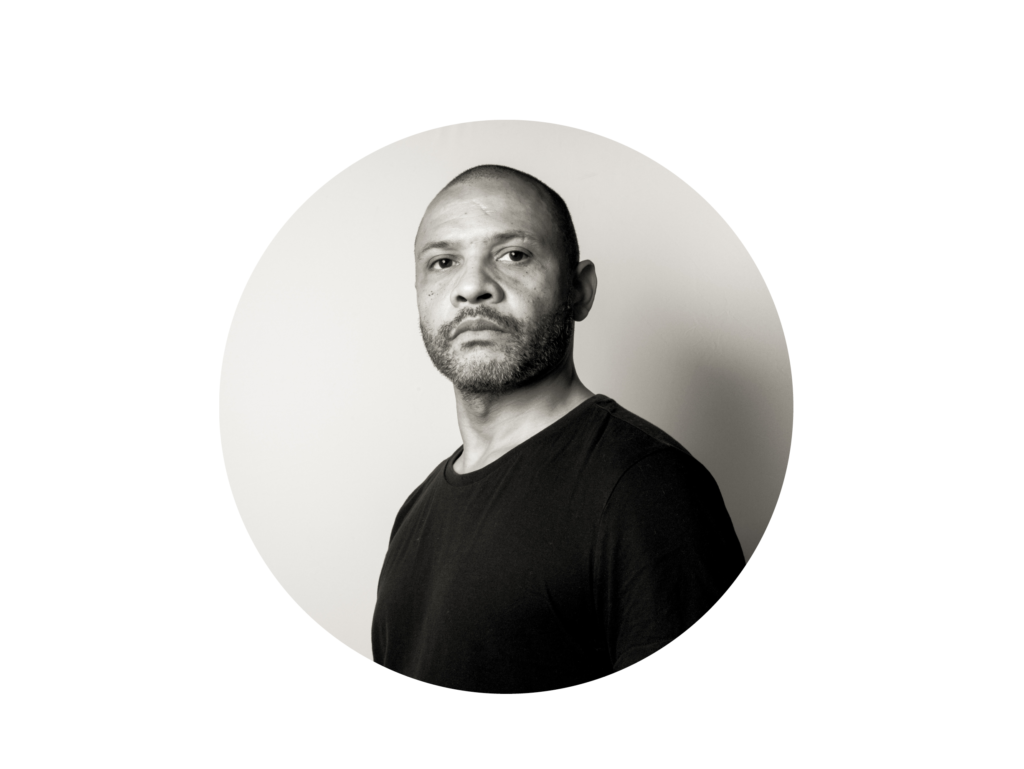 Dimitri Fagbohoun was born in July 1972 in Cotonou (Benin) to a Beninese father and a Ukrainian mother.
The themes and questions he addresses are a reflection of his journey and his history, straddling geographical and artistic borders. His work is thus inseparable from his plural identity.
Protean by the heterogeneous forms he produces through drawings, sculptures, videos, installations, his work expresses a relationship both to history and to identities in which his writing disturbs the models that constitute them.
Since 2014, he has been questioning classical (African) art works that have influenced Western art or thought.
In 2017, for the project: « recollection », he received the Smithsonian Fellowship Award from the Smithsonian National Museum of African Art in Washington D.C.
Selected Collections             
Jean Claude Gandur Collection, Genève, Switzerland
Axelle Milroud Collection, Brussels, Belgium
Ayelet Elstein Collection, London, UK
Jean Marc Decrop Collection, Hong Kong, China
Safia Dickersbach Collection, Berlin, Germany
Fabienne Levy Collection, Pully, Switzerland
Didier Claès Collection, Brussels, Belgium
Ellen Taubman Collection, New York, USA
Rosario Bifulco Collection, Milano, Italy
Roberto SPADA Collection, Milano, Italy
Imago Mundi Collection, Trevise, Italy
Céline Melon Collection,(Artylamo), Lyon, France
Soglo Collection, Cotonou, Benin
Private collections : Belgium, France, Italy, Switzerland
Foundations              
Sindika Dokolo Foundation, Luanda, Angola
Francès Foundation, Compiègne, France
Moleskine Foundation, Milano, Italy
Benetton Foundation, Trevise, Italy
Galleries
Dimitri Fagbohoun is represented by:
Galerie Cécile Fakhoury, Paris
Galeria Officine dell'Immagine, Milan
Galerie Félix Frachon, Brussels